After row involving lieutenant governor, Delhi rolls back new alcohol policy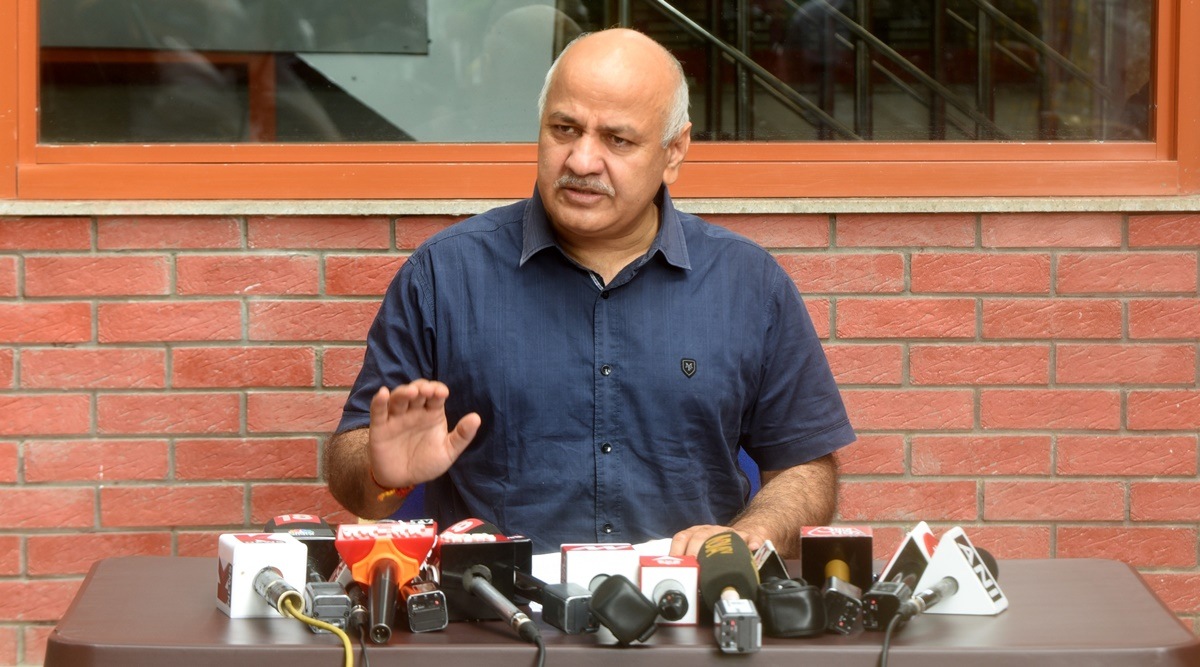 From August 1, alcohol will be sold only at government outlets in the capital.
"We have decided to terminate the new policy and give instructions for the opening of government stores…I have directed the Chief Secretary to ensure that there is no corruption in the government stores and no illegal alcohol sold in Delhi…I have given instructions that there will be no chaos during the transition period," Sisodia told a press conference.
He said the number of liquor stores will not exceed 850 – as under the previous policy. It is not yet known whether the number of dry days will increase or remain the same.
Speaking to the BJP, Sisodia said: "In Gujarat alcohol is banned but illegal alcohol (nakli sharab) worth thousands of crores is being sold there, taking the government for a ride. This is fake alcohol, due to which people have died… ye saara dhanda inke hi log chalate hain (this whole thing is run by their people)… There are several cases of death of people but this illegal sale of is flourishing. This is the model of Gujarat.
"The other is the Delhi model. Our government introduced a new excise policy last year before which alcohol was sold at government outlets prone to corruption – from brand promotion to many other such things. Some stores were private but it was given to their friends, and they were charged a very small license fee. We ended this system and started a new policy," he said.
"We will not let BJP sell even a drop of fake alcohol in Delhi. We stand firm on our ground to frustrate the nefarious plans of the BJP," he said.
Previously, revenue from alcohol sales was Rs 6,000 crore a year, and under the new policy the target was Rs 9,500 crore, he said.
"But because the corruption has ceased, a plan has been hatched by these people to ensure the failure of the new policy. One by one, they threatened private actors on behalf of ED and CBI. Many of them have closed up shop. Under the new policy, there could have been 850 stores (as before) but currently 468 are operational," he said.
The new excise policy was introduced in Delhi in November last year. He made sweeping changes to the nature and operation of the liquor business in the city. The government completely left the customer side of the business, shutting down all government-run alcohol sales, and the sale of alcohol was handed over exclusively to private actors. Before the policy was implemented, there were 849 liquor stores in the city.
As reported by The Indian Express, an exodus of liquor vendors from nine areas of the city led to the closure of 176 liquor stores between June and July this year. Another 108 stores could close in the coming days.
"From August 1, many other (private players) will also follow (to close). Their goal is to create an alcohol shortage in Delhi. Their aim is to continue to reduce the amount of legal alcohol sold in Delhi…They want to encourage the sale of illegal, unpaid and counterfeit alcohol…They have even threatened Delhi government officials on behalf of ED and the CBI, that they are not even ready to give tenders or licenses for the stores that are released," he said.
Apart from the investigation by the Economic Crimes Wing of the Delhi Police into the new excise policy, the Lieutenant Governor has also requested an investigation by the CBI, based on a report by the Chief Secretary.
Newsletter | Click to get the best explainers of the day delivered to your inbox
The report alleged improper benefits for liquor sales license holders instead of "bribes" and "commissions" and use of the money in elections in Punjab.
During the press conference, Sisodia also cited data from BJP-ruled states and said in Gurgaon there was one liquor store for every 4,166 people. In Noida, Bengaluru and Goa, there was one store for 1,390, 12,189 and 761 people, respectively.
"In Delhi, even if maximum stores had opened (850), the figure would have been one liquor store for every 22,707 people. With 468 stores, that is one store for 41,192 people," he said. -he declares.