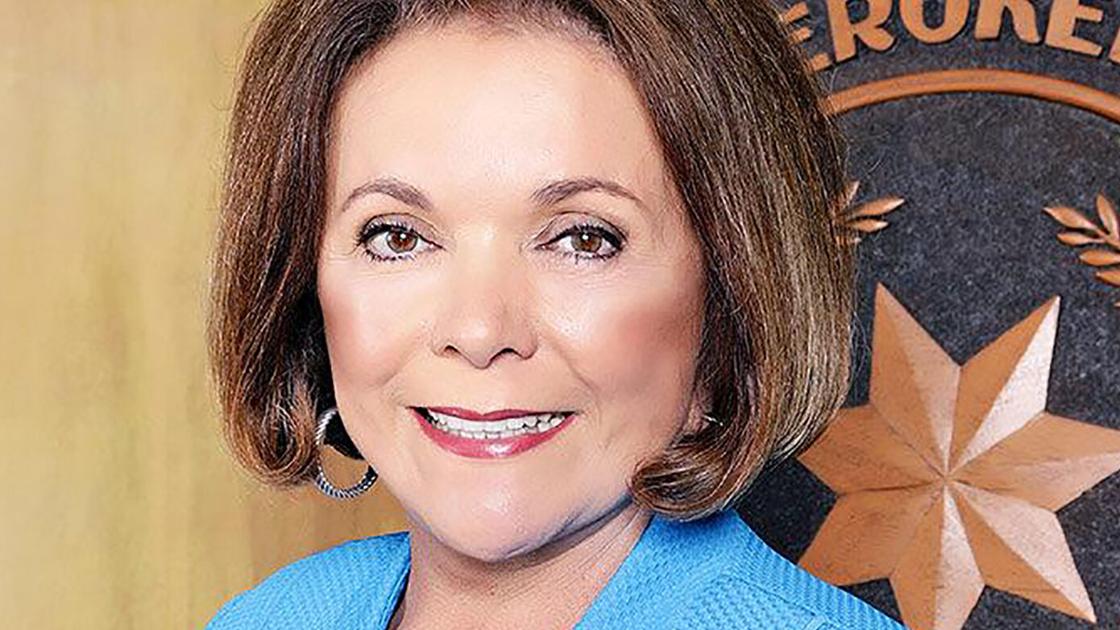 BROKEN ARROW – After serving a four-year term as General Representative on the Cherokee Nation Tribal Council, Mary Baker Shaw will soon become homeowner and begin a new chapter in her life.
Baker Shaw expressed satisfaction with the board's many accomplishments during her tenure, but she often focused on issues of particular importance to the Cherokees outside the 14-county jurisdiction of CN.
"I am most proud of the legislation (fellow General Councilor Julia) Coates and I have gained approval from the council that provides glasses to Cherokees in general whose eyes are examined at a health clinic in the Cherokee Nation," Baker Shaw said. "It was a huge victory for all of the Cherokees, as there has never been any health care arrangement outside of jurisdiction for the Cherokees in general. It took several months to accomplish as the source of funding had to be identified and it also required a majority vote of the board. I really appreciate those who helped make this happen. There is still a long way to go for the Cherokees in general.
A new site went live and Baker Shaw said she was "delighted" that cherokeesatlarge.org was available "to provide timely information to our general population".
Another achievement Baker Shaw wished to mention was the work of the Cherokee Nation Health Services, particularly after facing the challenge of COVID-19.
"I am really proud of our health care system," she said. "When I came to the board, I was elected chair of the health committee. By that time, we had lost 100 out of 125 doctors in 5 years. I formed a subgroup to look at this and we came up with solutions which were implemented based on the opinions and collaboration with the medical staff. Today, we have a different health administration and the turnover of our providers is less than 4%.
Baker Shaw added his appreciation for healthcare providers and staff, saying they are "phenomenal" and the response to COVID-19 has been "astonishing".
"I am so proud of the way this has been handled and the Cherokees owe them a debt of gratitude," she said.
During her tenure on the council, not all measures or laws went as she hoped. In particular, Baker Shaw wanted Cherokee citizens to get a vote on an amendment regarding "blood language" in the tribal constitution. Recent tribal court cases have ruled that the requirement is not applicable.
"The constitution is the foundation upon which we as the Cherokee people govern," said Baker Shaw. "I am extremely disappointed that the Cherokee people were not able to vote on the Freedmen issue regarding the 'by blood' issue. Once the issue of freed people raised, it was the duty of the administration and the courts to allow the people to vote on an amendment. On three occasions, I have tried to program a constitutional convention. Issues like this must be addressed at the next constitutional convention and all Cherokee voices must be heard. "
As she prepares to leave her post, Baker Shaw offered some advice to the person chosen for her seat and to the other advisers.
"To my replacement, I encourage you to continue to support the scholarship program in general with funds from your community," she said. "I have heard so much appreciation from the community for what this has done for their groups and beneficiaries. In council, I encourage you to vote as if your life depends on it. Your voice has an impact on our tribe and will impact the lives of Cherokee citizens for years to come. Their lives depend on you to make rational, impartial and ethical decisions.
Of course, Baker Shaw did not refer to it by any of CN's definitions. She could try to return to the board in 2025 or 2029.
"I love the Cherokee people and love the job that I have been fortunate enough to have," she said. "At the moment, I have family responsibilities that must come first. I wouldn't say "never", I would say "we'll see". It has been a great honor to serve.