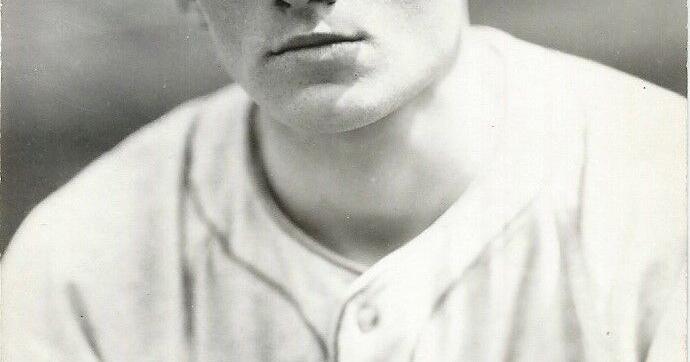 Basinski graduated from UB in 1943 with a degree in mechanical engineering and began working at Curtiss-Wright, helping build warplanes. At that time, he was also playing shortstop in Buffalo's top sand court leagues. Enter Dick Fischer, a baseball scout who owned a local sporting goods store. He had his eye on major league talent at a time when some of the game's greats were serving overseas. And Fischer convinced Rickey to bring a team scout to Buffalo to take a look.
The Dodgers signed Basinski to a contract, and he joined them in 1944, but only so they could evaluate him and decide at what level he should start in the minors. For two weeks, he practiced batting with the Dodgers, then changed into street clothes to watch the games from the stands. Then, on May 20, in Cincinnati, as he took off his uniform, Durocher announced the starting lineup for the day.
"He called 'Basinski, shortstop,'" his son Dave told The Oregonian newspaper. "And in that moment, his life changed forever."
Basinski hit a triple on his second at bat and had seven short-range chances, fending off a runner by 10 feet. Durocher called him "Bazooka" for his arm. He has also earned other nicknames over the years, including "The Professor" (for his glasses) and "The Fiddler".
In Portland, they called him "Spider", for his crouching position as a defender. Dave has the same nickname, he told me over the phone from Los Angeles, where he's a television producer. His father was a lifelong model train enthusiast, Dave said, because as a child he had been fascinated by the trains at Buffalo Central Terminal.