Heavy sale of new 951 series bikes through Costco.com and other channels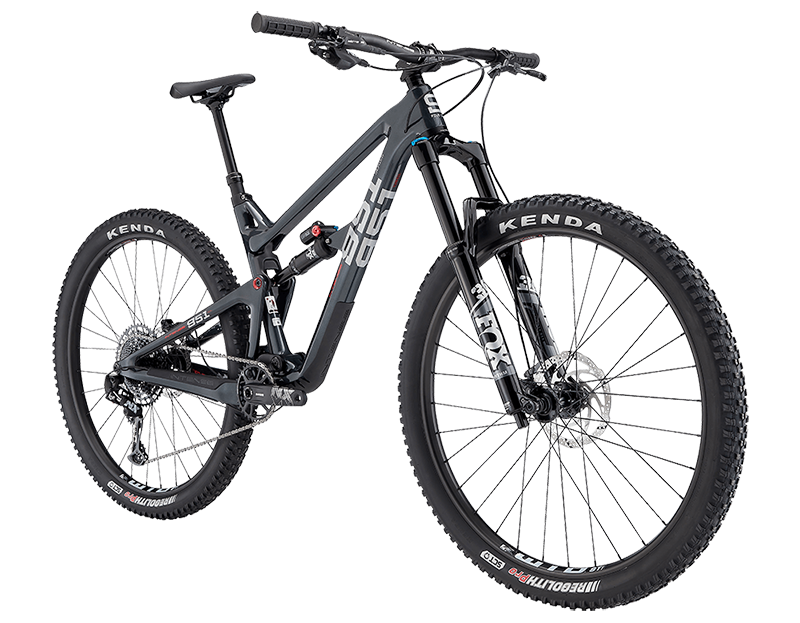 [ad_1]
TEMECULA, Calif. (BRAIN) – Intense Cycles is launching a new series of bikes that are sold through multiple channels, including consumer direct, IBD and via Costco.com.
The "951 Series by Intense" currently includes two models, the 951 Trail and the 951 XC. Both are full-suspension carbon bikes that are listed for $ 3,699 on Intense's new 951 website and $ 3,250 on Costco.com. They are currently Intense's cheapest models and were designed for new mountain bikers, said Jeff Steber, CEO of Intense.
"A lot of people entered the sport last year and are looking to take it to the next level. It's an opportunity to get a good bike at a good price," Steber told BRAIN. "It's not a beginner's model, it's just a top-of-the-line bike at a good price."
Steber said Intense's IBD accounts have placed orders for the 951s, which the company will begin shipping within the next two weeks. "The reception from the dealers has been great. On the one hand, they are able to get a bike with good specs at a great price where a lot of other brands have aluminum frames."
Some dealers and consumers will certainly react negatively to the sight of a boutique brand in a warehouse store, but Steber pointed out that Costco sells the bikes exclusively online, not through its warehouse stores. He noted that Costco has a variety of premium brands online and sells worldwide.
"The bottom line is it's Costco online only and that's how it's going to stay. People think of Costco and these huge warehouses, but with their online presence you see more products. high end. They sell vacation, Audi, you name it, "he said.
Currently, the only other bikes listed on Costco.com are from Northrock and AVC International.
Steber said Intense dealers will benefit from increased exposure and some dealers will take over the job of assembling and providing products and services to new mountain bikers. Costco will ship the bikes in the same predominantly assembled condition that Intense ships the bikes to its D2C and IBD customers. They come with assembly instructions and links to online instructions.
For several years, Intense has embraced what Steber has called a "scalable, multi-channel sales model," which includes sales through IBDs, direct-to-consumer through Intense's site, e-commerce from sites like Jenson, and 951 bikes only, via Costco.com. Intense also sells some of its electric ATV models through powersports dealers.
Steber said the sales model allows Intense to achieve the margin it needs through the variable margins it gets through the different channels. "It's not like we have to achieve the overall margin we need just with ITNs. We can do it with a mix of all channel margins," he said.
The first 951 bikes feature a SRAM NX Eagle 12-speed shift, Fox Rhythm 34 fork, TRP brakes, WTB rims, Kenda tires and dropper post, a Intense handlebars, stem, hubs and grips. The bikes come with Wellgo flat pedals, a water bottle, and a cage – parts that aren't common for this type of bike in an IBD frame, but which Steber says best serve an entry-level customer. range.
Steber said the bike was designed with Costco in mind, which helped find components. "When you launch the Costco name, it takes a lot of weight," he said. He also said Intense has developed relationships with new suppliers, such as TRP and Kenda, to maintain supply.
In another nod to a larger audience expected, the 951 Series colourways and graphics are understated (as in: gray), to suit customers who may be intimidated by the traditional motorcycle-inspired look of the Mark. The 951 mark (a reference to the area code for Southern California) is underlined on the down tubes and the head tube. Intense labeling is present, but smaller.
Steber said the 951 Series is intended to allow the company to fit into categories it hasn't already served with the Intense brand, such as kids' bikes and gravel bikes. Stay tuned on this.
While the 951 Series is in stock, Steber said Intense experiences the same supply chain delays as most brands. "We have more bikes on the water than we've ever had. But all of them are pre-sold. As soon as they hit the ground, they'll bounce back to the dealerships," he said.
[ad_2]