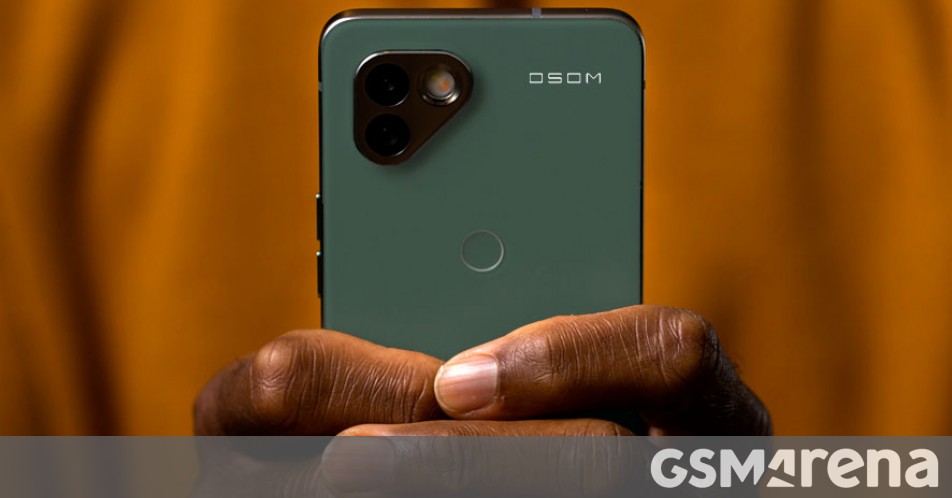 Osom Privacy has just released a new teaser of its upcoming OV1 smartphone. Osom is a privacy-focused brand working on creating a privacy-focused smartphone with the core engineering team that built the Essential PH-1.
When you charge your device, you may be sharing personal data. The OSOM Privacy Cable allows you to disable data collection with the flip of a switch. Included in the box. #privacy #ownyourprivacy #osom2022 #Android #Google #USB cable pic.twitter.com/QYBoSXxdLe

— OSOMPrivacy (@OsomPrivacy) March 10, 2022
The Tweet shows off the USB-C privacy cable we saw last week, along with the first image of the front of the device. This cable has a physical toggle switch that allows the user to decide whether to allow data to pass through the cable or power only.
The image also shows the front of the OV1 phone for the first time. We can see that the device has bezels on the sides with a slightly thicker bottom bezel. We also have an overview of the apps pre-installed on the phone. In addition to what looks like Osom's privacy app, the default browser turns to the Brave browser, and Signal appears to be the default messaging app. We wonder if the app will include a default SMS app.
Source: Osom's Twitter
We heard about Osom's privacy cable last week when the company detailed some things about the OV1's build materials and that it would be powered by Qualcomm's successor to the Snapdragon 8 Gen 1. The phone will be constructed with stainless steel, ceramic and glass. Will feature "Battery Beyond All Day" and cost less than $1000.
ViaTwitter