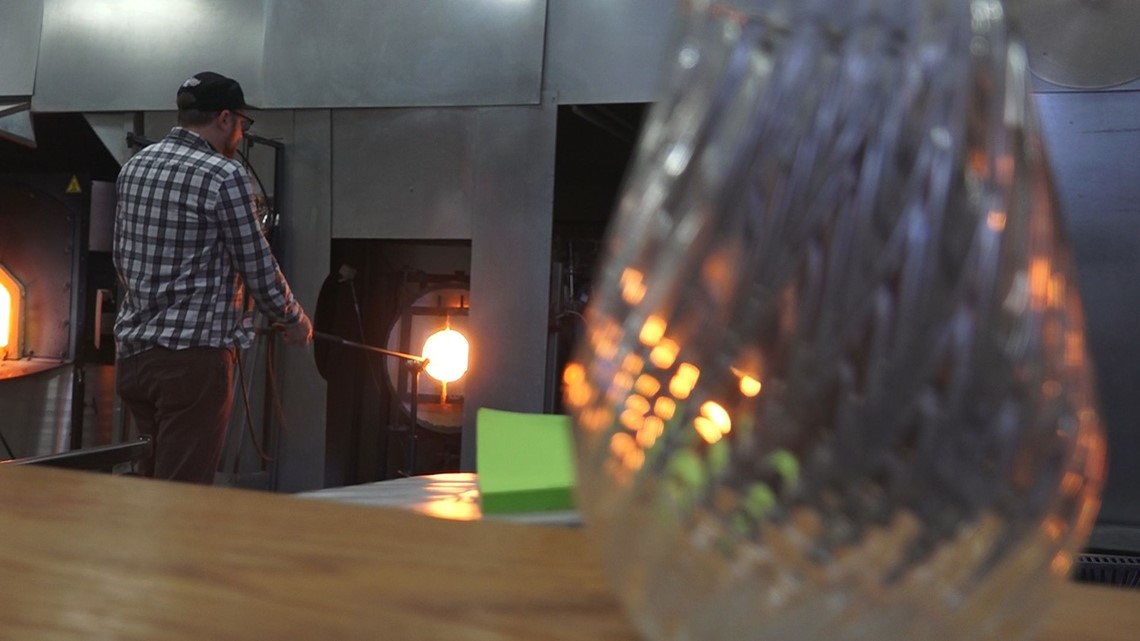 The one-of-a-kind glassblowing workshop and brewery have deep roots in the Maker City. Owner Matthew Cummings knows the quality of the products speaks for itself.
KNOXVILLE, Tennessee – There is no shortage of "Made for Knoxville" businesses in Maker City. Pretentious glass in the old town brings warmth with handcrafted products.
Inside the artisan shop just off the sidewalk, Matthew Cummings gives off a constant glow. He is the mastermind behind Pretentious Glass and believes in the Maker City mission.
"But that's one of the places you can come and soak up like it's all a maker maker," Cummings said. Creator? Of course, we'll make do with it. Creator."
He has always had a creative passion. In college, he thought his plan was clear. He wanted to be an architect, but a glass course changed his mind.
"I must have reluctantly had a drink of my choice," Cummings said. I didn't care, I didn't care. I took a class and immediately fell in love with it. The warmth, the intensity, the teamwork. I changed my major in a class. "
This major change led him to Knoxville, where he opened his glassblowing workshop and brewery.
"We're the only place in the world where you can walk in, drink beer made in-house in our brewery, with glasses made in-house and watch everything that is produced," Cummings said.
Business is booming. Cummings believes the store will sell whatever it makes during the holiday season.
"One of the things that makes it so difficult is that there is no room for error," Cummings said.
The most recent breakthrough is an in-person gallery where locals can stop to shop on South Central Street.
"When you buy from a manufacturer, you support them," Cummings said. "You are directly helping someone you can watch and make a difference in their life."
Ornaments, glass Christmas trees, flowers and drinking glasses all tell the story of the craftsmen in charge and the quality of the glassware.
"I think the maker culture in Knoxville is one of the things that makes Knoxville so special," Cummings said.
Cummings' creativity in Scruffy City will continue to burn one project at a time.
If you want to see it all in action, there are live glassblowing demonstrations from 1 p.m. to 9 p.m. every Friday and Saturday night.