The FAS Diversity Fellowship answers: "Why not?"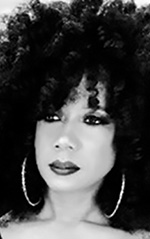 The Foreign Agricultural Service has launched an innovative initiative to bring diversity into its ranks.
BY VALERIE BRUN
"Diversity" is often a moral checkbox, a brand statement, a nice addition to an HR page, but is it really the core culture? When implemented daily, we see its domino effect. Once absorbed, it makes sense. When followed through, the word "diversification" – the process of diversifying, adding variety – has impact and sustainability. It instills trust and establishes accountability; but, more importantly, when that word is applied, it has power.
"But…it's when that word is applied that it has power." There could not be a truer statement. I wrote these words almost two years ago to The Foreign Service Journal article I wrote, "Diversification in the Foreign Agricultural Service" (October 2020). What a difference two years can make. Since then, the world has experienced such inexplicable depressions; but we are resilient, we are adapting and we remain steadfast because we realize that no storm lasts forever.
In this 2020 article, I briefly shared elements of my journey as the first African American woman to take the USDA Foreign Agricultural Service Foreign Service Examination in the fall of 2000. At that time, there was only one African-American woman in our Foreign Service, Mattie Sharpless. Ambassador Sharpless was a pioneer and trailblazer, but sadly she was my one and only role model. And the question I would ask others throughout my career was, "Why? »
Why in the year 2000, half a century after the American civil rights movement, were we and others not better represented in our diplomatic corps? Why weren't more of us representing America abroad? Why has our ministry not introduced the world to the true crucible of the United States? Unfortunately, no one had a good answer for me.
Change question
So I changed my "why" questions, which were accusatory, to: "Why not?" These questions were more thoughtful, created a dialogue and gave birth to a way forward.
Why not have a field service that truly represents the woven tapestry of so many ethnicities and cultures coming together for a common purpose? Why not reach out to young people from different social and ethnic backgrounds and get them excited about a career that takes them around the world to make a difference? I kept asking everyone, until I was nauseous…why not?
In the two decades since I first tried to enter the dynamic world of diplomacy, something of a renaissance has taken place. I think the why nots took center stage. Conversations continued at water fountains, in hallways, and in those now-mandatory change-focused meetings. People were talking, that word "diversity" was flexing its muscles throughout the US government – ​​and the FAS was no longer a bystander.
I was one of those people at the water fountains, in the hallways, and the first to show up to the diversity and inclusion meetings. Now that diversity was to be the cornerstone of the new and improved structure we were building for our future America, how were we going to bring the right people to the table? It was not enough to set the table and prepare the meal if there was no one to join in the feast.
Over the course of my career, I've stood alongside my colleagues, both at home and abroad, telling the small part I've played in the diversity narrative, and the response has been tremendous. The emotional outpouring of young women with newfound confidence and clear direction for the future was extremely gratifying. In an assessment center, I was thanked by a young man for being an example of what is possible, simply because of my presence.
The praise, tears, and compliments brightened my day, fueled my ego, and made me feel change was coming, but the impact was not lasting for them or for me. Every Monday morning, I would go back to my 9-5 (more like 7:30 each time), do my job, saddened that I didn't have the bandwidth or a formal pathway for the young minds I had robbed.
That is, until now.
How did it happen
In the fall of 2021, under new administrator Daniel Whitley, the FAS Diversity Scholarship Program was established. It was a moral checkbox of the kind I mentioned earlier. The FDFP is a voluntary change that took place because it was time. Administrator Whitley, a former director of the FAS Civil Rights Office, had worked throughout his career to amplify the voices of the dead and correct obvious injustices. Luckily for the agency, her perspective hasn't changed with her new title.
It took a village to craft a hard-hitting program for Trustee Whitley to sign off on. Here's how it happened.
Earlier in 2021, while I was sitting in Dubai doing my assigned job, I heard a rumor that our sister agency, Animal and Plant Health Inspection Service, had just launched a scholarship program for their foreign service. They had found the answer to "why not?" and we had to follow! My fellow "ag avenger" – also known as Agricultural Attaché Lucas Blaustein – and I set out to figure out how we could make this happen for SAF.
It was not enough to set the table and prepare the meal if there was no one to join in the feast.
Our amazing APHIS colleagues, Glenn Germaine (APHIS Management Analyst) and Eric Coleman (APHIS White House Fellow) introduced us to Patricia Scruggs and Nijhier Lattimer from the Diplomatic Fellowship Division at Howard University; and from there, the earth began to shake. The soft rumblings of transformation took place, and it was time to present the proposal to current FAS civil rights director Adriano Vasquez. He was responsive and willing to do what was needed but needed more than just a notion.
The road to success was strewn with obstacles, starting with the fact that I was living on the other side of the world trying to pilot a program that had never been attempted before. There have been many sleepless nights, but anyone who knows me would say, "What's up, Valerie; you never sleep anyway. What was new was that the clock was ticking and there were many roadblocks. Fortunately, with fierce determination and the support of Brooke Jamison (FAS Associate Administrator), Mary Ellen Smith (FAS Deputy Foreign Affairs Administrator) and Earnest Smith (FAS Acting Chief Financial Officer), an idea became a reality. Within months, the team had created a proposal that would change the future of the FAS Foreign Service…forever.
The mission of the association
The mission statement of the FAS Diversity Scholarship Program reads: "The FAS Diversity Scholarship Program seeks to identify and prepare worthy and exceptional individuals for careers in the FAS foreign service. The scholarship advances the department's goal of a more diverse, inclusive, and equitable foreign service that reflects America's strength.
The FDFP will recruit outstanding candidates from across the country and will include the following:
Funding of up to $42,000 per year to attend two-year graduate programs in agribusiness or agricultural economics at US universities.
Two summer internships, one domestic and one overseas, at a U.S. Embassy/Consulate.
Mentoring of a foreign service officer.
Professional development activities to prepare individuals for their careers in the foreign service.
Pathway to Foreign Agricultural Service employment for those who complete the FAS program and requirements, with a five-year requirement.
We've all been asked, at one time or another, what type of thinker we are: "glass half full" or "glass half empty"? My response has always been that I'm just happy to have a drink. Our current environment may not yet be ideal, fair or even transparent. We are confronted daily with news that disappoints and tries to break our spirits, but if we continue to hope, dream, aspire and persevere, all is not lost.
The FDFP is the product of those of us who keep getting back up when knocked down. Through tears and with a grateful heart, I can confidently say that: The FAS Diversity Scholarship Program is a budding legacy. The FDFP answers the question "why not?" FDFP is the word "diversity" applied, empowering and representing the cultural milieu of America.
As pioneering computer scientist Telle Whitney said, "Diversity drives innovation – when we limit who can contribute, we in turn limit the problems we can solve." The FDFP promises to contribute to a qualitative expansion of FAS problem-solving capabilities abroad.
Read more…